Chimney Repairs at Wilkens Contracting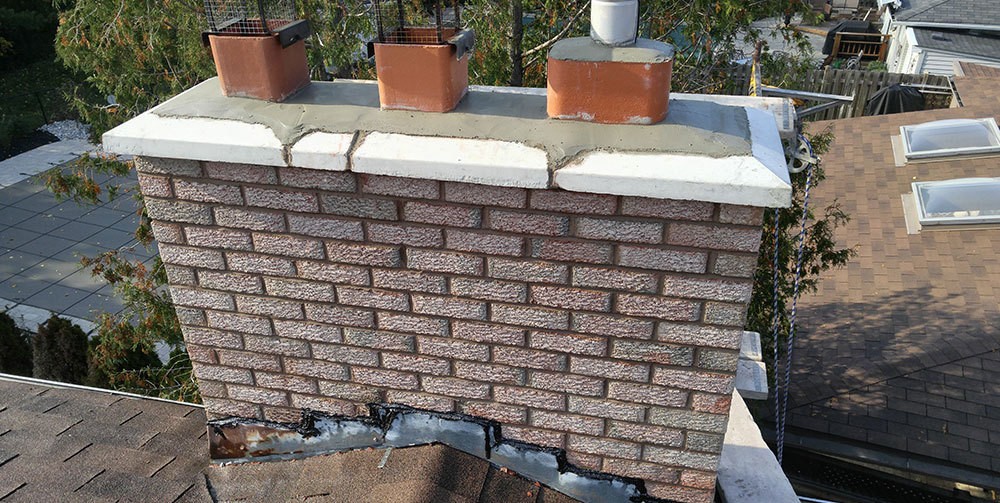 Chimney Repairs at Wilkens Contracting
As the autumn months give way to winter, our chimneys and fireplaces will begin to see extra use. Don't be caught out by your broken chimney this season, enlist the help of Wilkens Contracting for all of your chimney repairs and rebuilds before its too late!
Read on to learn how Wilkens Contracting can help you and your chimney this winter!
Repairs
Keeping the masonry of your chimney in good repair is vital to the overall integrity of your structure. A chimney should be able to last fifty years or more when it is correctly maintained. This includes regular cleaning of the fireplace flues and checkups of the chimney masonry.
If you notice that your chimney is spalling, breaking apart and crumbling, or the mortar is cracking, then contact Wilkens Contracting to get your chimney repairs underway. We can repair crumbling brick, disintegrating mortar joints, rusted dampers (located in the throat of the chimney), and more!
Rebuilds
Sometimes the chimney is too far gone for repairs and is not structurally sound enough to be considered safe. If your chimney is leaning to the side, or showing signs of significant brick deterioration, with large gaps of mortar missing, then a rebuild is in your best interest.
Our masons have access to an extensive collection of old and antique bricks so Wilkens Contracting will do our best to match our materials to the ones of your home. We also colour match the mortar so your repairs and rebuilds will blend in with the rest of your home, making an aesthetically pleasing alteration.
Elemental Exposure
Having worked in Canada for the whole of our existence, since our establishment in 1977, we understand the volatile weather conditions of this beautiful country. Chimneys are freestanding structures that are completely exposed to the elements at any given time.
This constant exposure can wreak havoc on your chimney's structural integrity and should, therefore, be checked seasonally for damages. If you find you are in need of chimney repairs before this region's harsh winters hit, now is the time to get in contact with Wilkens Contracting.
One of the top masonry repair facilitators in the Greater Toronto area, Wilkens Contracting can complete all of your chimney repairs, builds, or rebuilds. Fill out our free estimate form, and one of our knowledgeable and friendly employees will get in contact with you right away!
Contact us online or in person to get your project underway!