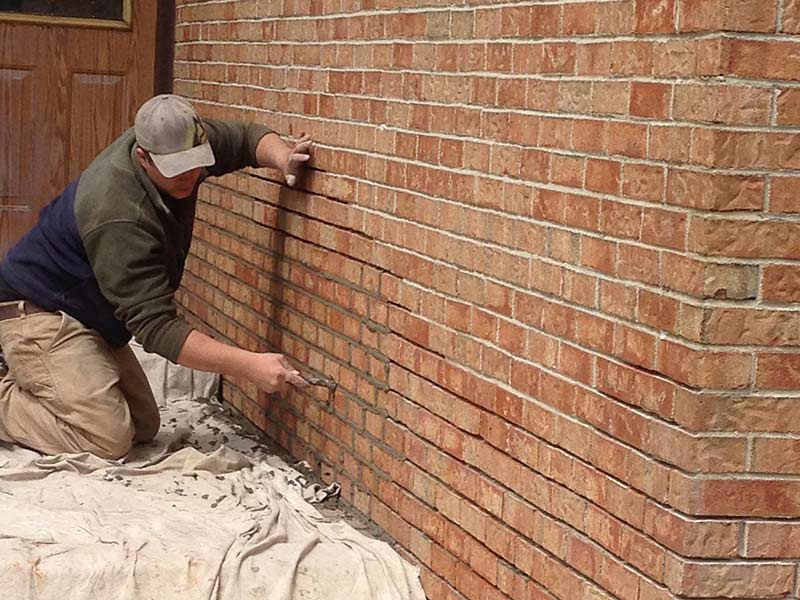 Where to Get Brick Restoration Done
As a fully licensed and insured family based company, we here at Wilkens Contracting have over forty years of experience in the restoration and construction industry. We take pride in our quality work, as well as our superior customer service, as we treat every client as if they were a member of the family. If you require a high caliber of brick restoration, our expert team of professionals is here to help. How can we help you might ask? Please read on to find out!
Professional Help
Hiring a professional for brick restoration is the smart thing to do, as it will result in structurally sound, high-quality, and aesthetically pleasing results.
Wilkens Contracting has been in the business of masonry restoration since 1977, aiding the Greater Toronto Area with countless projects. With hands-on experience and comprehensive knowledge of the industry,  our expert team has the know-how and skill to get your brick restoration done!
Spalling
Noticing the crumbling of your bricks, known as spalling, or the degenerating quality of your brickwork, resulting in a structural weak or aesthetically unpleasant masonry? Deteriorating bricks can be replaced and blended in to your original masonry walls.
That is why we are in the business of restoration- to help those in need of it. We offer repair and tuck-pointing services to restore the overall quality of your brickwork. We can replace your crumbling mortar or bricks with matching types, as we have a wide array of brick types, including antique ones, to fit a range of home aesthetics in the Toronto area. We will make sure our mortar matches your current colour and texture, so the repairs do not stand out from the rest of your home's masonry work. We can also add new brick openings to your home if you would like an added window or door.
 Free Estimate
We offer a free restoration estimate to all of our potential clients as a way to show our sincerity at transparency and our eagerness to maintain the overall integrity of your home. Just provide us with your contact information and what you are looking to have completed and we will get back to you in a friendly and prompt manner!
Contact us online, or call 416-425-8055 for Wilkens Contracting today!