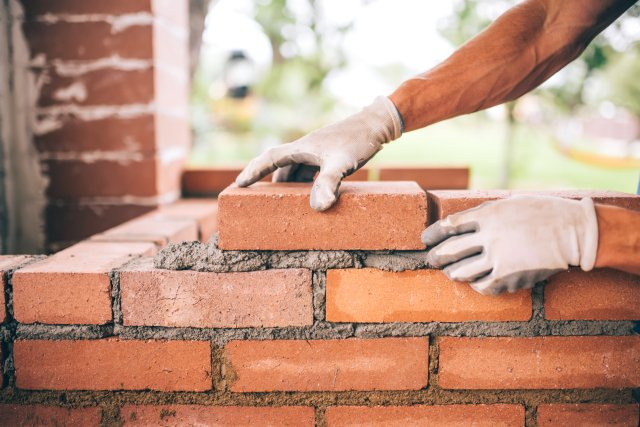 Hire quality masonry services in Toronto
Working with a professional masonry contractor for your home improvement needs comes with many benefits compared to when DIY. However, the process of choosing a reliable contractor can be a daunting task. That is why it is important to ensure you work with a professional masonry contractor from Wilkens Contracting to benefit from our services. From brick restoration and repair to professional masonry services, Wilkens Contracting should be your first choice in Toronto!
We have the expertise!
Involving professionals for your brick and stone projects ensures that they will put their expert skills into it. Sometimes an issue that appears to be minor like crumbling stone could actually be dangerous for your foundation and these repairs can be extremely risky if not done by professional hands. Moreover their vast knowledge on construction material and the years of experience are enough to keep your home safe from damages.
We are efficient!
Apart from work expertise, our professionals also save you money and time in the project. Trying to take up the task on your hand can be tough and time consuming for you. You would need proper training before gearing up for it. In contrast, our professionals will complete the task faster and also save your money on supplies and potential damages. We have connections in the industry which can help you get better deals on material required in the project!
Think of the resale value!
Shouldering the burden of a masonry work can be risky for you as it may cause further harm to your home instead of repairing it and this would ultimately decrease the value of it. On the other hand, appointing our experts to maintain and renovate your stone structures will give it a better appearance, which will be attractive to any interested buyer as well!
A variety of services!
With experienced masonry contractors, you can also enjoy other services. Whether you require joint repair, masonry restoration, structural stabilization, cast stone repair, concrete rehabilitation, and more, you can count on a good masonry contractor.
If you are looking to hire quality masonry services in Toronto, then Wilkens Contracting is just a phone call away! We would love to hear from you and talk about your project! Click here to find our contact information or to speak with a representative.