Best Season For Masonry Repair In Toronto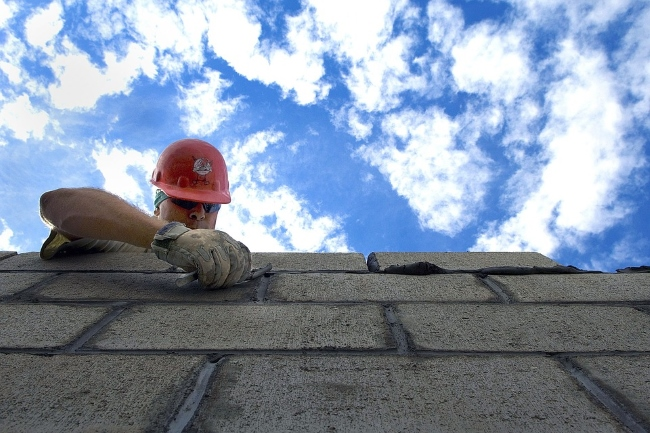 Best Season For Masonry Repair In Toronto
With summer quickly approaching, now is the time to think about the construction or repairs that your home is in dire need of. Have the long winter months of harsh snowstorms and onslaught of ice caused damage to your chimney? Maybe the melting snow caused water damage of your bricks that have created an aesthetically unappealing facade? Whatever the reason you are in need of high-quality masonry work, summer is the best season for masonry repair in Toronto. At Wilkens Contracting, our mission is to deliver nothing but the best brick repair services in the area! To learn more about our company, and how we can help you this upcoming summer season, take a look below.
Longer Days, Sunnier Skies
You might notice the copious amounts of road work and construction that takes place in the Toronto area, and across Ontario, when the warm months come sweeping in. The spring and summertime provide the best weather to complete construction and repair jobs successfully, on time and with beautiful results. As the nature of this job consists of being outdoors, the boon of longer daylight hours, clearer skies, and warmer weather that summer provides, means a more substantial amount of work can be completed in a day, providing faster results for you.
Why Hire Us?
As a fully licensed and insured family business, we strive to treat every customer as if they were a family member themselves. Our mission is to provide the highest quality services we can, ensuring that the job you hire us for is done on time and to your satisfaction. With over five decades of experience working in the Greater Toronto Area, we have the knowledge, skill, and expertise to facilitate repairs on chimneys, fireplaces, facades, and much more! We possess a vast inventory of bricks of all kinds, with mortar to match any colour used in Toronto homes, so our masonry repairs will seamlessly blend into your home's aesthetic, showing no signs that you required repairs in the first place!
Schedule Today
With summer quickly approaching, now is the time to inquire about our free masonry estimates. With the best season for masonry repairs in Toronto upon us, secure our professional expertise before we become fully booked up! Whatever brick related services you require, we here at Wilkens Contracting can help!
Please click here to find our contact information online, and schedule your free estimate before it's too late!